J.A.F x CHAINED DOG*
For as long as Just Another Fisherman has been going, we have always had an office dog. Currently, we have a snoring slug bulldog named Gordon. Gordon takes after his name; he is a bully; most mornings, he will torment the staff and destroy boxes and chairs in his way. Afternoons are for sleeping with the odd waddle to see how the team is going.
August 26th is international dog day, and to celebrate our furry friends; we are partnering with Chained Dog. They are an Auckland based organisation that helps re-home dogs and place them in loving homes. The Chained Dog organisation sits very close to our heart, as our directors, Penny & Aaron Styles have previously worked with them to adopt Hayley; Hayley was a ten-year-old boxer with a very rough life as a breeding dog in deplorable conditions; Penny and Aaron got to enjoy seven incredible months with Hayley, and she opened them up to adopting Gordon.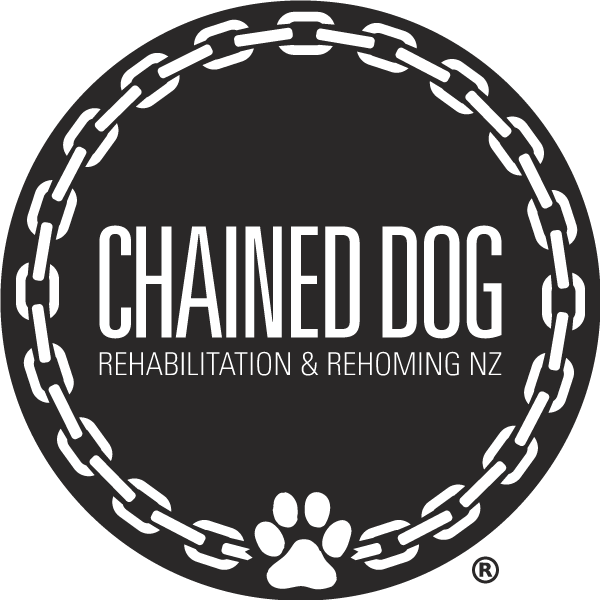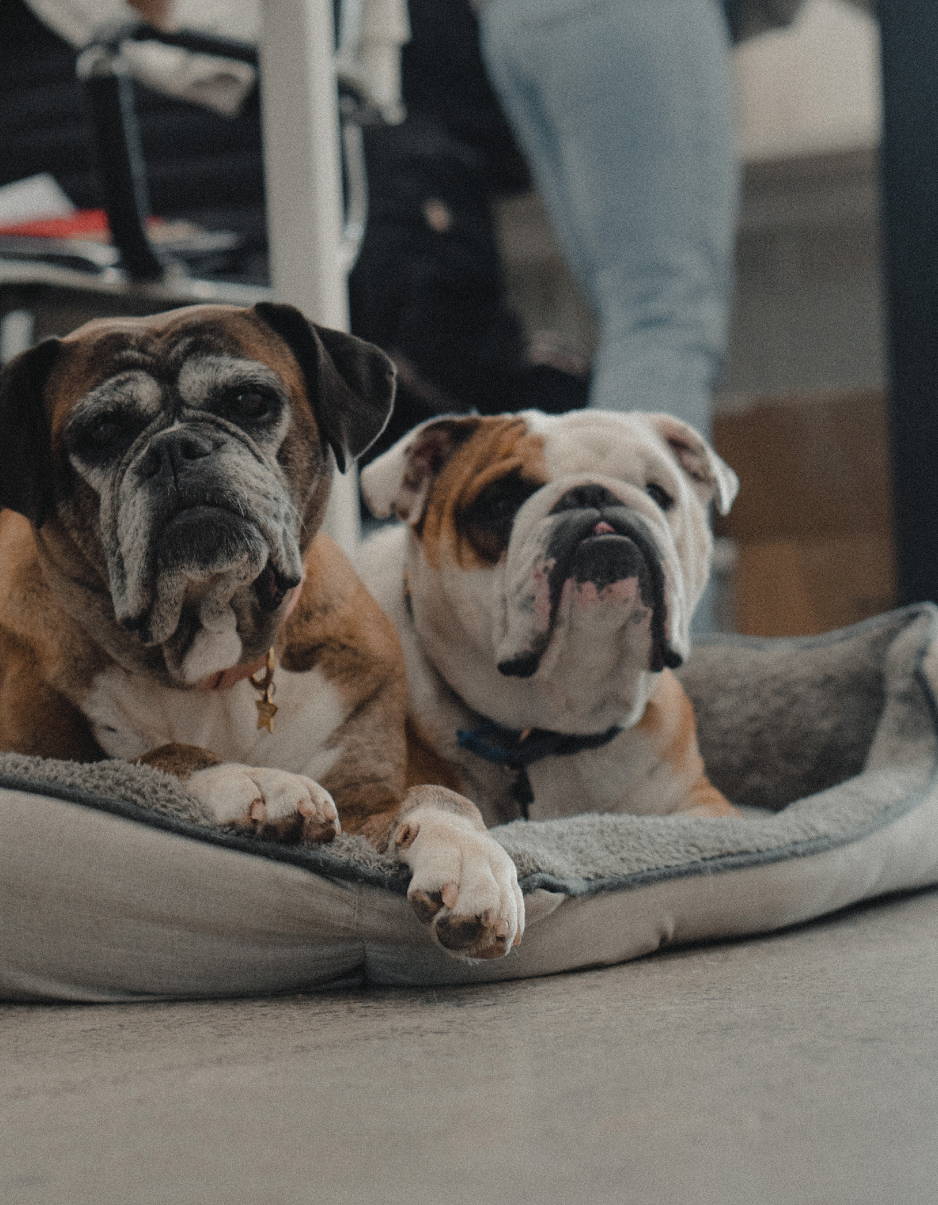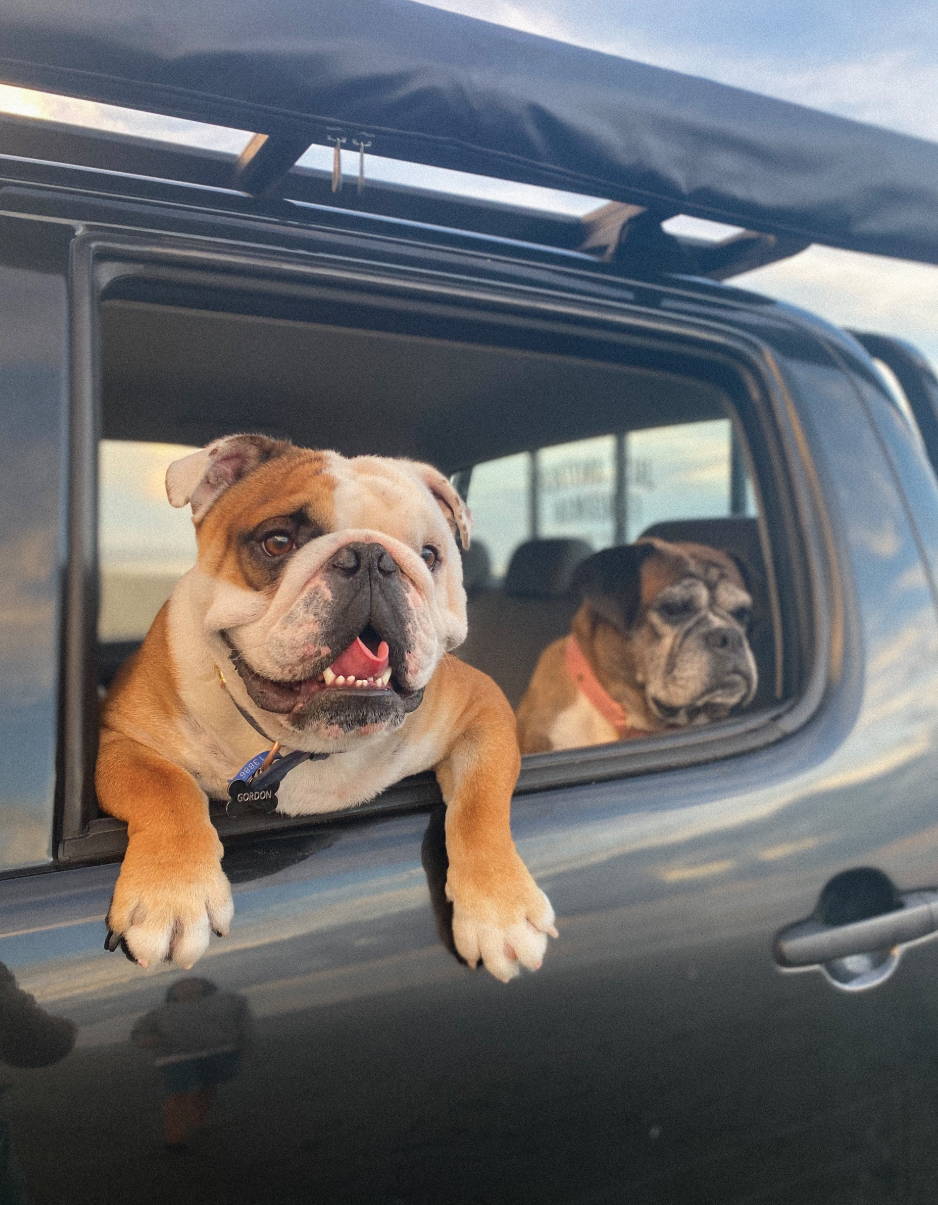 We want to encourage all of our J.A.F family, if they are looking to bring a furry Woogie into their home, to look into adopting a rescue dog. We have been brought endless joy and laughs from having the pups to hang out with every day, and we couldn't recommend it more. There are so many dogs out there that unfortunately have not had the best run of it and need a new home, so if you are interested in helping out by adopting or even just donating, you can find the Chained Dog website here.
DONATIONS:
$5 per order will be donated to Chained Dog from August 26th until September 30th 2022 to help dogs like Kingsley find a new home.
MEET – KingslEy
Kingsley came to us after being picked up in the Waikato. He was severely underweight and malnourished, and had weeping infected pressure sores on his rump. We now have him in our care and he is slowly starting to put on weight, after fighting severe worms and getting his tummy used to regular food again! He is almost ready to find a home! Kingsley loves walks and cuddles. He's a simple soul. He just loves being with his people.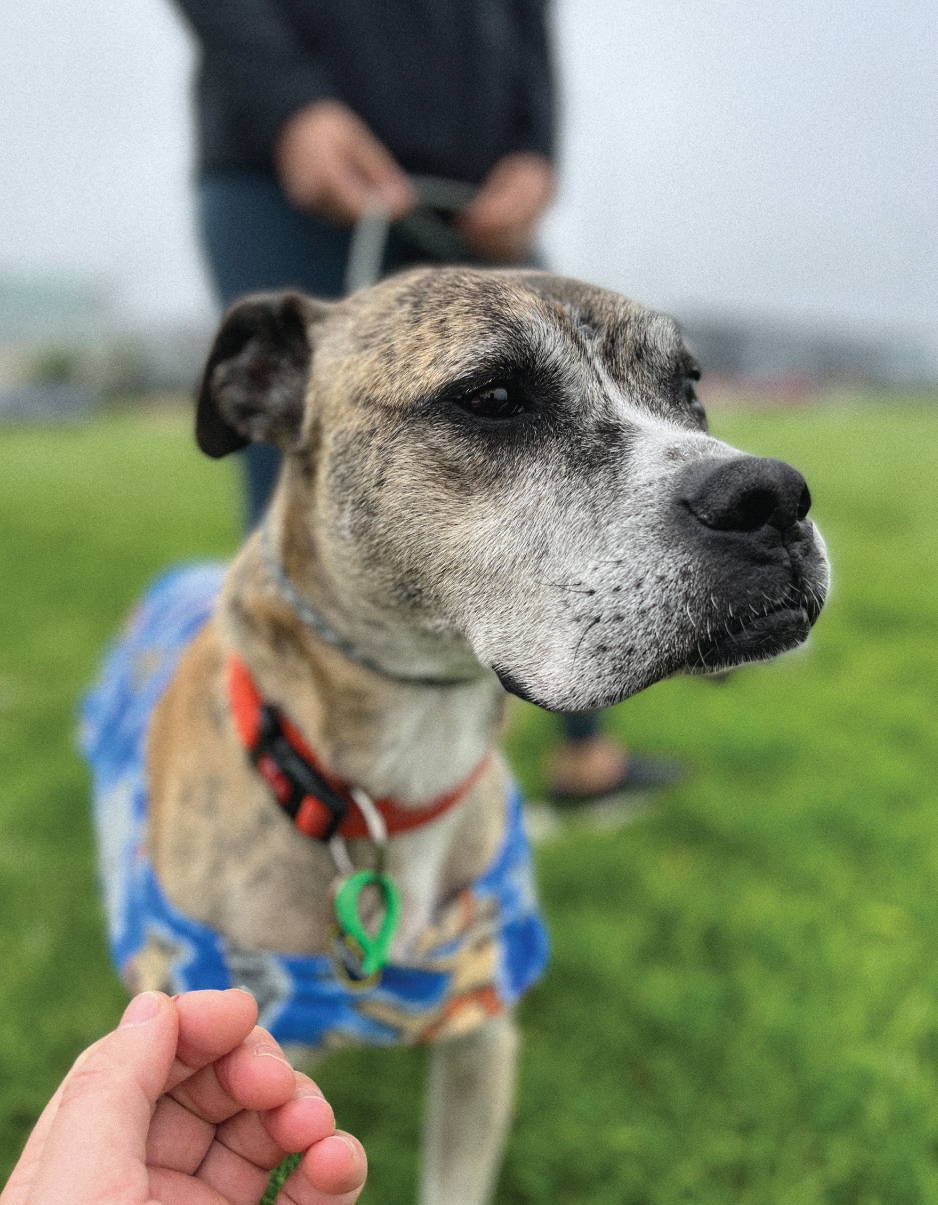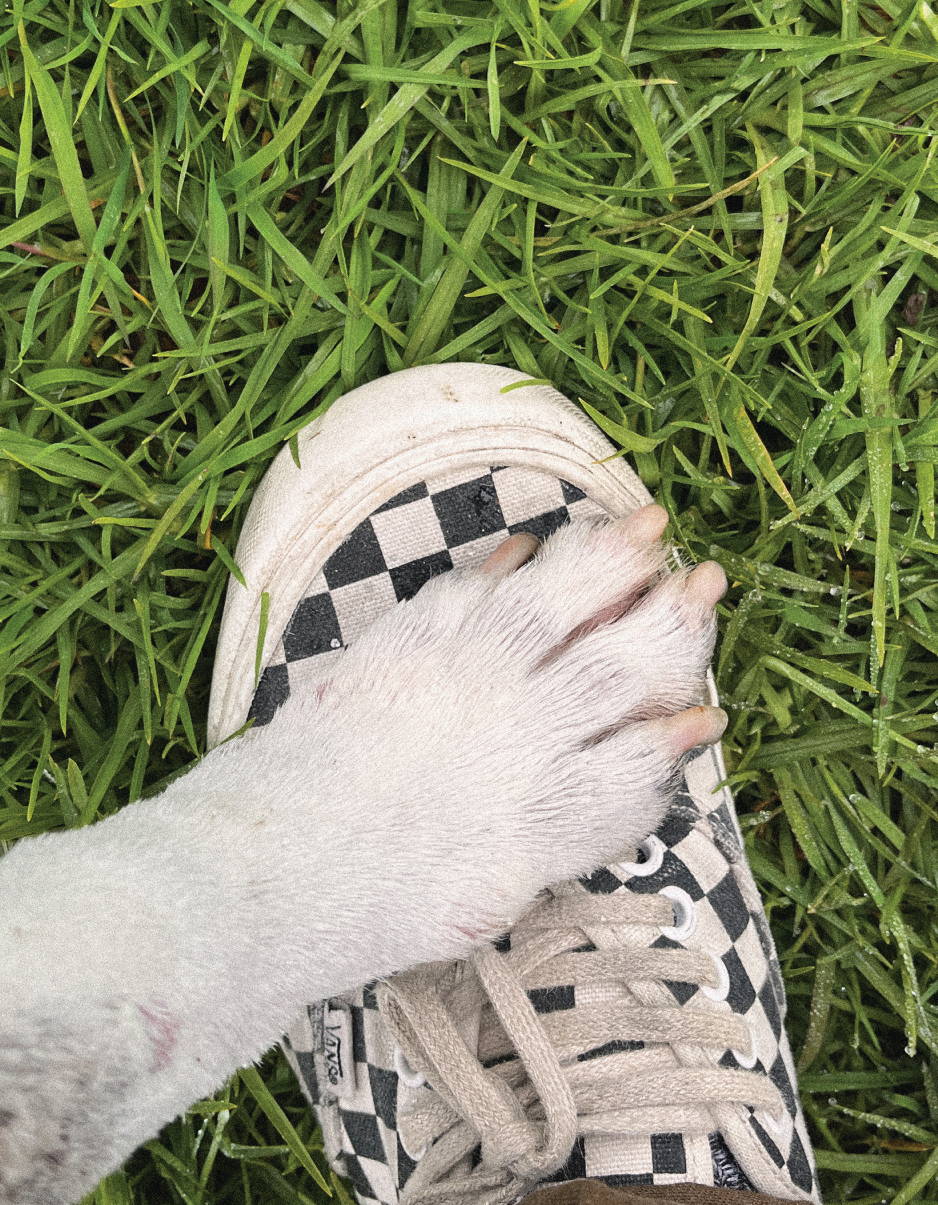 "You can't change a dog's past, but you could rewrite their future"